Play the music, not the instrument.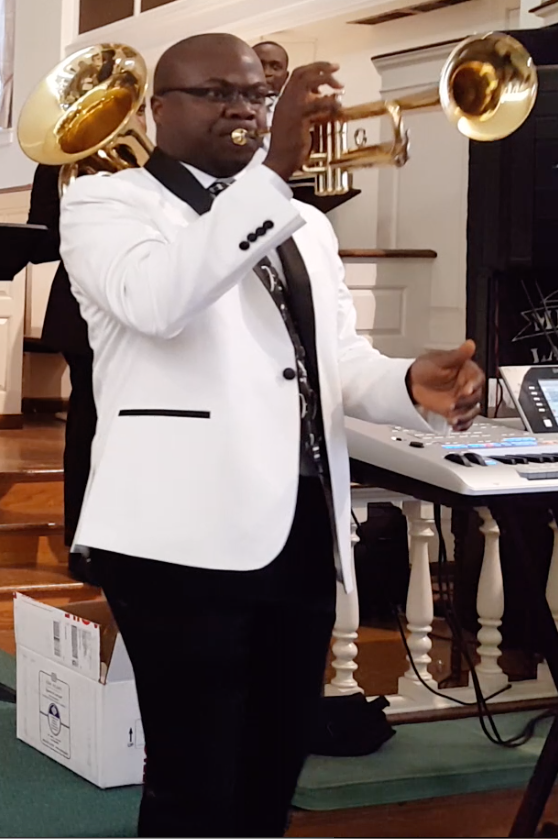 Bonnie's professional career as an Afro-Jazz Trumpeter and a versatile multi-instrumentalist began at the age of 14 as a member of Sierra Leone's national pop band, Sierra Afrique. Although he pursued music against his family's wishes, he gives credit to his brother for teaching him the basics of trumpet playing.
After his United States tour in 1993 sponsored by Youth for Christ International, Bonnie pursued a Performing Arts Teaching Certificate at the Milton Margai College of Education in Sierra Leone. He taught music at the St. Joseph's Secondary school and The International School in Freetown. He also served as a part-time lecturer at the Milton Margai College of Education and later became acting principal at the Ballanta Academy of Music in Freetown; he then became an affiliate student of the Royal Schools of Music, England. In 2007, Bonnie received a scholarship from the Royal Scottish Academy of Music and Drama (now the Conservatoire of Scotland) and earned a Master of Arts degree in music education.
He also pursued further studies on indigenous instruments at The Ballanta Academy and then led a group of drummers and dancers to perform at The International Society for Music Education (ISME) World Conference in Kualar Lumpur, Malaysia in July of 2006. Bonnie has a very strong Christian heritage and he is actively involved in church music. He has served in different denominations domestically and overseas as an instrumentalist, choir director, band director, pianist, organist, youth leader and Minister of Music. (Media)